Title of the thread taken from Mark Fisher's excellent book.
In c.1985 I worked for a while for Safeway supermarkets and we were preparing a new store for opening. Essentially this means stocking the shelves and getting everything looking tickety boo. The crew were accommodated in a B&B and on the Saturday before the opening we could go home for the rest of the weekend.
As a non driver at the time I wasn't paying that much attention to our surroundings but somewhere along a fairly fast A road in Wiltshire there was a monk with his thumb out, hitchhiking. The full Catweazle garb (not a Buddhist monk in saffron, the darker brown tied with a rope kind of thing). The driver and I exchanged glances, shrugged, twenty minutes later I was home.
The same evening a bunch of us brewed some special tea, shall we say, the type you hold your nose to drink, but which kicks in a few minutes later and makes for a surreal, giggly evening. In the midst of this we watched a 1960s film called The Knack, and How To Get It. There's a scene in the film where the characters dress up as monks and hitchhike to London…
So that was weird.
The trailer is a bit hyper but not unrepresentative of what a "zany" film it is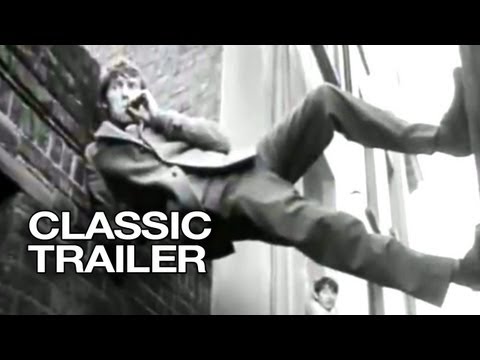 Postscript: On the Monday morning I travelled back to the B&B, packed up my suitcase, and buggered off home again. That was the end of my dream career in retail