Here's a very recent tweet from Off-Guardian
"Your regular reminder that 'COVID' is just a meaningless positive PCR plus whatever symptoms/illness or LACK of same you had before the 'test'."
Here's a very recent interview with Texas cardiologist Dr. Peter McCullough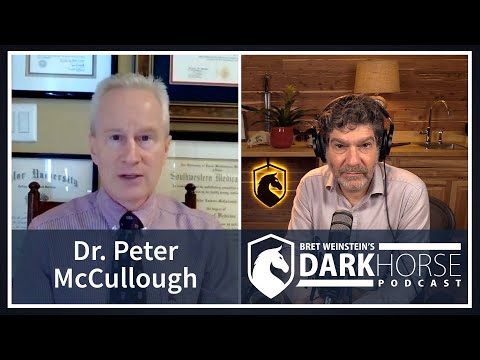 Clearly we have two different representations of reality here, don't we? Dr. McCullough clearly thinks that Covid 19 is a real illness, that can be quite serious, that should be treated quickly with a mix of drugs. I don't see Dr. McCullough questioning the PCR test.
Off Guardian thinks, implies, that COVID is a function of the PCR test, and the test is 'meaningless'. I suppose they are not denying an 'illness' of some kind.
Ok, my point, I see these two possible renegade points of view as being in some way opposed to each other. I would be interested in knowing the opinions of others on this board.
I trust McCullugh and Off Guardian, I don't really trust Weinstein, because he seems to really promote certain basic assumptions about the Covid psy op.
Without the fraudulent PCR test would there be any 'pandemic'? Would doctors like McCullough simply treat patients as having a respiratory illness? And there would be no vaxx, no lockdowns, no masks, no giant fear blob spewing constant fear ink?
When I listen to McCullough, I think, 'this guy really believes this illness really exists, he doesn't talk about PCR tests, he's speaking from direct clinical experience. Has he been fooled?'
What do you think? I'm open to all points of view on this…