I am lost for words which is pretty rare. Watch just a few minutes starting from 25 minutes.
I watched this last night, and the clip with Bibi and the magic steak machine was seriously like a Mitchell And Webb skit of an outtake from the very worst remake of Willie Wonka and the Chocolate Factory. Except no NumberWang. The noticeable vagueness about the 'inputs', as the cost accountants like to call them, was probably very well-advised. I sure as hell really really really do not want to know!
Seems there is no end to this food forking…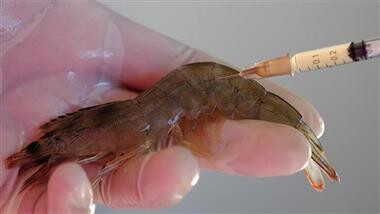 mRNA Vaccines Now Headed for Shrimp
Hard to believe there's not a plan for limiting the supply of vegetables too (the natural escape route from frankenstein food), making bugs tastier for the shareholders, if not the gourmets.
Ugh.
It makes RGs covert guerilla gardening even more important… being able to grow our own food is only going to become more important over time, I think. Starting with mushrooms of course