Confused? You are supposed to be.
And 'spooked'


You need to be wearing a mask to read this - so your jaw can safely drop.
Here's the bit in the middle
ED
" Public disorientation was compounded by the fact that several members of SAGE also moonlighted as iSAGE experts. Take the example of Susan Michie, a left-wing political activist and self-styled "behavioural change" expert who served with both iSAGE and SAGE, advising the secretive governmental SPI-B council of behavioral psychologists that fear-mongered the public into compliance with official pandemic policy. Media reports on Michie almost universally referred to her simply as a "SAGE scientist," creating the impression that her comments represented the British government's official position.
Michie became a symbol of iSAGE's advocacy for a permanent biomedical security state. During a June 2021 interview, she argued that social distancing and mask mandates should "continue forever."
Susan Michie says we will need to wear masks and socially distance from our fellow human beings 'for ever'. Remember she is a member of SAGE and 'Independent' SAGE. https://twitter.com/5_news/status/1402682447586811913

— Neil Clark (@NeilClark66) June 10, 2021
At no point did the mainstream British media acknowledge that Michie's background did not necessarily qualify her to recommend policy for a public health crisis. Rather, a clinical psychologist represented precisely the type of character who could be called upon to manipulate the public into accepting extreme lockdowns.
Michie was not the only iSAGE representative that news outlets presented as a "scientist" despite an apparent lack of relevant credentials in epidemiology, virology, or public health management. Another long-time media favorite was iSAGE mathematician Christina Pagel, who was promoted as a credible expert despite her routinely misreading and misrepresenting data.
On the flip side, mainstream media wrongly characterized members of iSAGE who were not part of SAGE as representatives of the latter on numerous occasions. Similarly, the press erroneously presented iSAGE recommendations as official SAGE advice more than once.
In May 2020, Labour party deputy leader Angela Rayner mistakenly declared that SAGE had warned against the planned June 1st reopening of schools as "too soon," implying the British government was recklessly discounting recommendations from its own in-house scientific advisors. She was in fact referring to a report produced by iSAGE, not SAGE.
Conversely, SAGE's own research cautioned that blanket school closures would result in children experiencing "a shock to their education which will persist and affect their educational and work outcomes for the rest of their lives." It predicted that extended periods of home learning would gravely deepen inequalities between pupils and leave early-stage learning and behavioral disorders undetected.
As scheduled, England began to reopen schools in September 2020, although they were shut down once again that December. Independent SAGE representatives then steadfastly opposed mass reopenings in Spring 2021, and regularly criticised the move for months thereafter.
In October that year, a United Nations report concluded countless children worldwide had been harshly impacted emotionally and psychologically by school closures, leading to greatly increased "fear and stress, anxiety, depression, anger, irritability, inattention" as well as "irregular physical activity and sleep patterns." A total confirmation of SAGE's initial warnings against blanket school closures.
The UN's withering judgement may explain why iSAGE representatives have since deleted social media posts in which they aggressively advocated for keeping children out of classrooms until COVID-19 was completely eradicated. Still, some evidence of their advocacy remains extant today, including a July 2020 livestream on mask mandates billed as a "public consultation."
"I don't believe schools should be opened until we've approached Zero COVID. This is a big challenge," David King declared in that discussion. "It means, over to the government, 'please lock us down, manage the disease, bring it right down to roughly a level of one in a million people,' and we'll manage to open schools much more safely."
Not-so-Independent SAGE riddled with conflicts of interest
It was not until July 2021 the British media began probing into the scientific collective with any critical scrutiny. That month, The Daily Telegraph revealed a shadowy outfit called The Citizens was responsible for establishing iSAGE.
The Citizens was itself led by Carole Cadwalladr, the Russia-obsessed Guardian columnist who won a series of high profile awards for reporting claiming the data firm SCL-Cambridge Analytica served as a channel for Russian meddling in the Brexit vote. As Alex Rubinstein reported for The Grayzone, Cadwalladr's reporting was comprehensively discredited by a 2020 British parliamentary report that found no evidence whatsoever of Russian involvement in Brexit.
Not the first time Facebook has had a fake whistleblower! https://thegrayzone.com/2020/11/02/huckster-hack-uk-govt-report-undermines-stars-of-cambridge-analytica-russiagate/

— Alex Rubinstein (@RealAlexRubi) October 6, 2021
In response to the revelation that The Citizens had spawned iSAGE, Cadwalladr insisted The Citizens' connection to the group had been publicly stated on iSAGE's website since its launch. Though her claim was technically accurate, the link had never been acknowledged in media appearances by iSAGE members, let alone by Cadwalladr herself. What's more, the relevant passage on iSAGE's website merely refers to The Citizens as a "small support team…helping Independent SAGE with its public events and media activities."
The journalist-run, intelligence-linked operation that warped British pandemic policy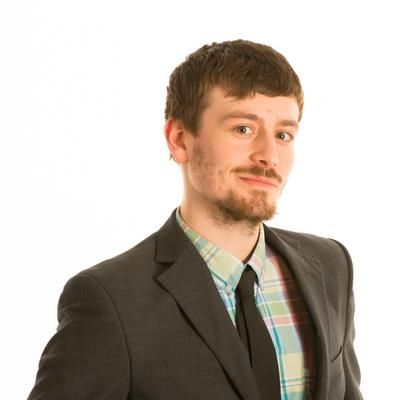 Kit Klarenberg